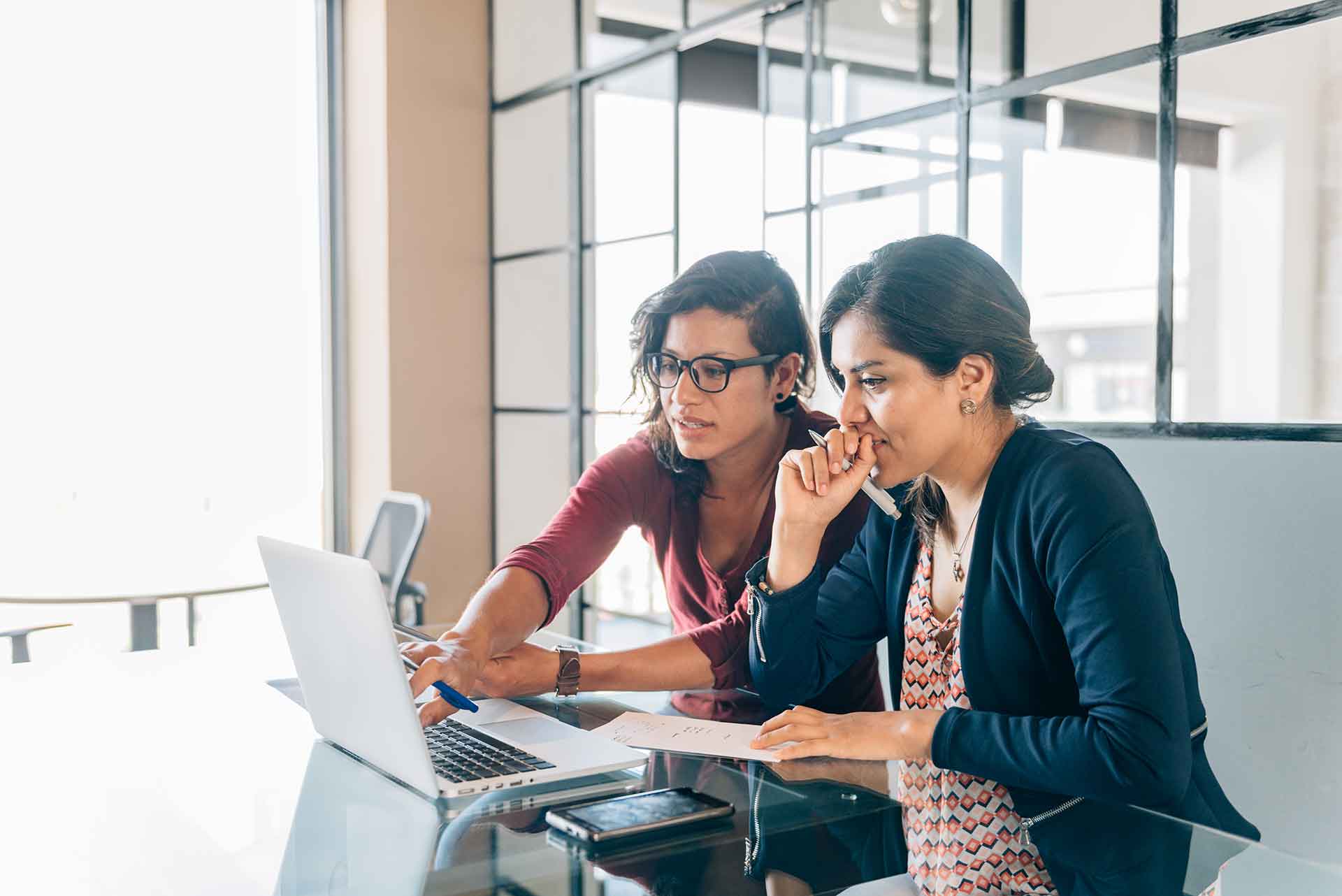 Graduate Careers Programme
Our graduate schemes seek to provide in-depth experience, skills and a broad spectrum of knowledge through insightful and challenging rotations across our business.
Our graduate schemes seek to provide in-depth experience, skills and a broad spectrum of knowledge through insightful and challenging rotations across our divisions.
Together with rotations in core business areas and structured learning and development, the programme helps to provide a foundation for your career and develop future leaders within Tokio Marine Kiln. 
See what past graduates say in our Ready to Go Places brochure
It provides an excellent grounding for a career in insurance.
Laila Khudairi
Head of Enterprise Risk

Underwriting – Two-and-a-half-year programme
Two-week induction
Year 1: Four underwriting rotations across each department with shorter non-underwriting rotations in-between
Year 2: Up to three underwriting placements across divisions selected by business need
Final placements: Wordings, Claims and Overseas in teams relevant to your Trainee Underwriter role after the programme
On-boarding into Trainee Underwriter role
On-going learning and development throughout the programme, including professional studies
Actuarial & Analytics - 18-month programme
Induction to TMK
Rotations of 3-4 months across all actuarial and analytics teams
Shorter rotations of up to 1 month in other core business areas
Continuous learning and development throughout the programme, including on-the-job learning, classroom and online training events and job shadowing experiences
Professional qualifications e.g. IFoA
Mentoring from experienced managers and past graduates


When recruiting for our graduate schemes, we look for:
A 2:1 honours degree or above in any subject. Graduates educated outside the UK will be expected to hold an equivalent level of academic qualification
Good communication skills
Well demonstrated analytical skills
Proven numeric ability
Excellent interpersonal skills
Commercial awareness
Fluency in English
A demonstrated interest and enthusiasm for your chosen graduate scheme and understanding of your potential career path at Tokio Marine Kiln
The number of graduate vacancies we have each year depends on our business requirements.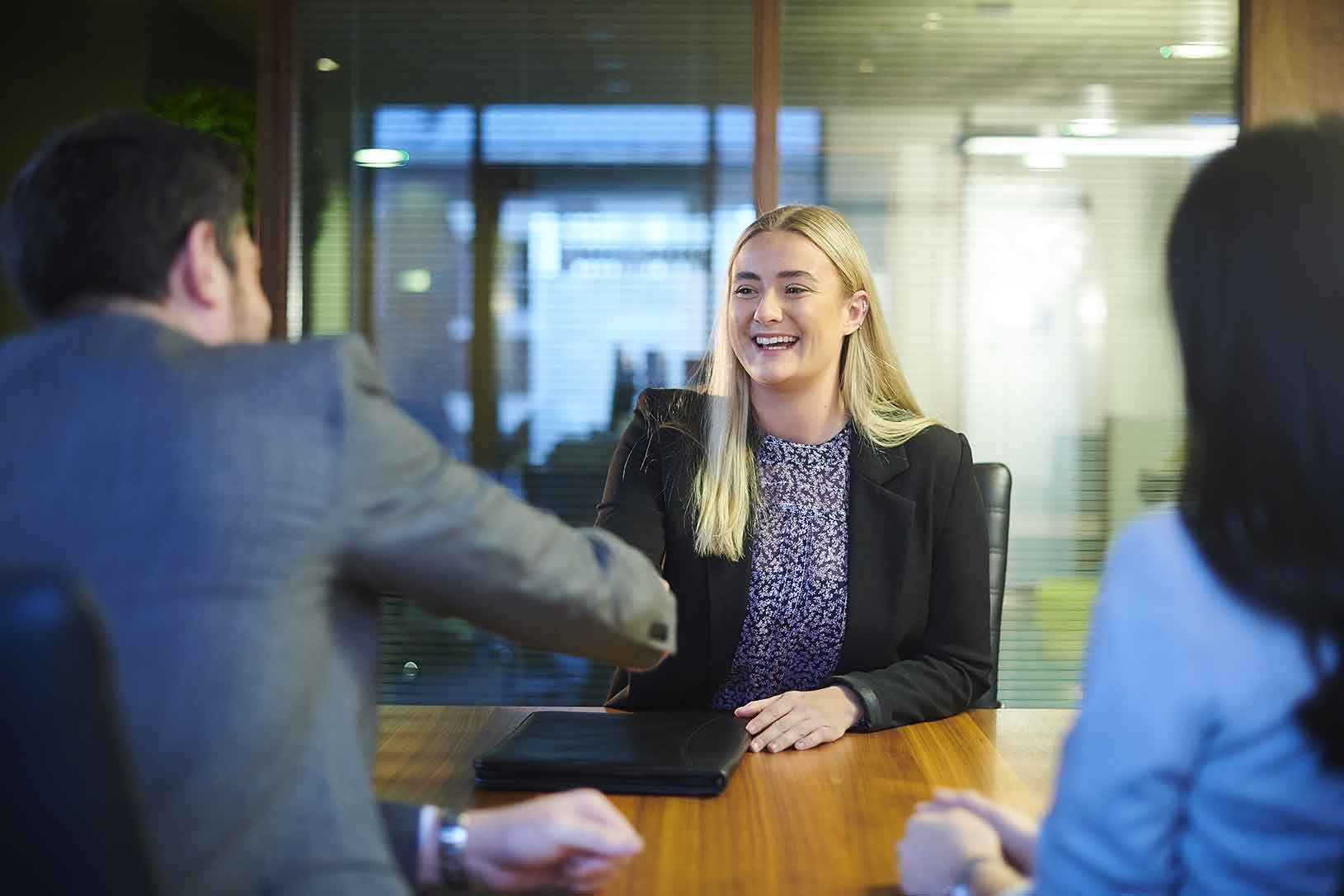 Selection process
Our agency partner will carry out the following steps on our behalf:
Telephone interview
Online assessments - ability and behavioural
Initial interview - face-to-face or virtual
Shortlisted candidates will be invited to attend an assessment day
The assessment day
The assessment day will include the following schedule:
a rotational programme of interviews with a selection of staff from across the business
presentations
lunch with existing graduate trainees
team building exercise
Lloyd's visit
culminating in a networking event, allowing candidates the opportunity to engage with a number of TMK employees in a more relaxed environment.
The purpose of the day is to help us to get to know you. A final decision will be made after the assessment day when candidates will be contacted directly.
FREQUENT QUESTIONS
What type of graduate programmes does TMK offer?
Following the success of our award-winning Underwriting Graduate Programme, we have developed an Actuarial and Analytics Graduate Programme.
What development will I get?
Throughout the graduate programme and beyond, you are encouraged to take personal ownership of your learning and development. You will develop and grow through regular feedback, on-the-job experience and training, informal and formal mentoring, and professional studies.
What opportunities will there be to network?
You will be working in the Lloyd's (re)insurance environment and various groups within the London market, which will help you establish a valuable network of key contacts both internally and externally.
How do I learn about different parts of the business?
You will spend time in different parts of our business so you can learn about a variety of specialist areas. This gives you, and us, time to assess and consider your strengths, as well as establishing which part of the business you are most suited to.
A mentor will be there to support you for the duration of the graduate scheme. Your mentor – an experienced underwriter or actuary at TMK - will be a source of career advice and support.
How will you monitor progress?
We believe it is essential that you are able to keep track of the progress you are making and so we encourage continuous feedback and development conversations. At the end of each rotation, you will review your progress with your rotation manager to identify your strengths and development areas.
We believe our reward policy enables us to attract, retain and motivate the most talented individuals. Our approach to benchmarking means our salaries are highly competitive and every employee can share in the success of the company through our generous performance-related bonus scheme. In addition, we provide a range of benefits to UK graduate trainees including:
25 days holiday (increasing to 27 after two years' continuous service) – with the option to buy a further five
Travel insurance including family cover (both for personal and business travel)
Healthcare, including family cover and other benefits
Study leave provision
Rewards for successful completion of professional qualifications
What happens when I finish the graduate scheme?
When you have completed the scheme, we will work with you to secure a permanent placement. We will take into account your successes throughout the scheme and feedback from the teams and stakeholders you have worked with. Permanent placements are dependent on business requirements.
How do I apply to the graduate programmes?
The opening of our graduate programmes will be advertised on the careers section of our website, our recruitment portal and social media. We will include scheme details and how to apply.