Ready to Go Places?
Our graduate programmes offer outstanding opportunities for graduates to kick start a successful career in insurance. We have been recruiting graduates for 50 years, and many of our graduates have gone on to become our leaders or technical specialists of today.
Our Graduate Scheme is now open
What we offer
A competitive salary and comprehensive flexible benefits package
The opportunity to rotate in core teams in your business area, as well as rotations in related departments to gain an excellent grounding of how a specialist insurance company operates
Financial support and paid time-off to study a relevant qualification should you wish to
A career mentor to provide advice and guidance throughout the programme
Structured training courses covering a range of professional and business skills
Entry into our early-careers community, to network and learn alongside other like-minded peers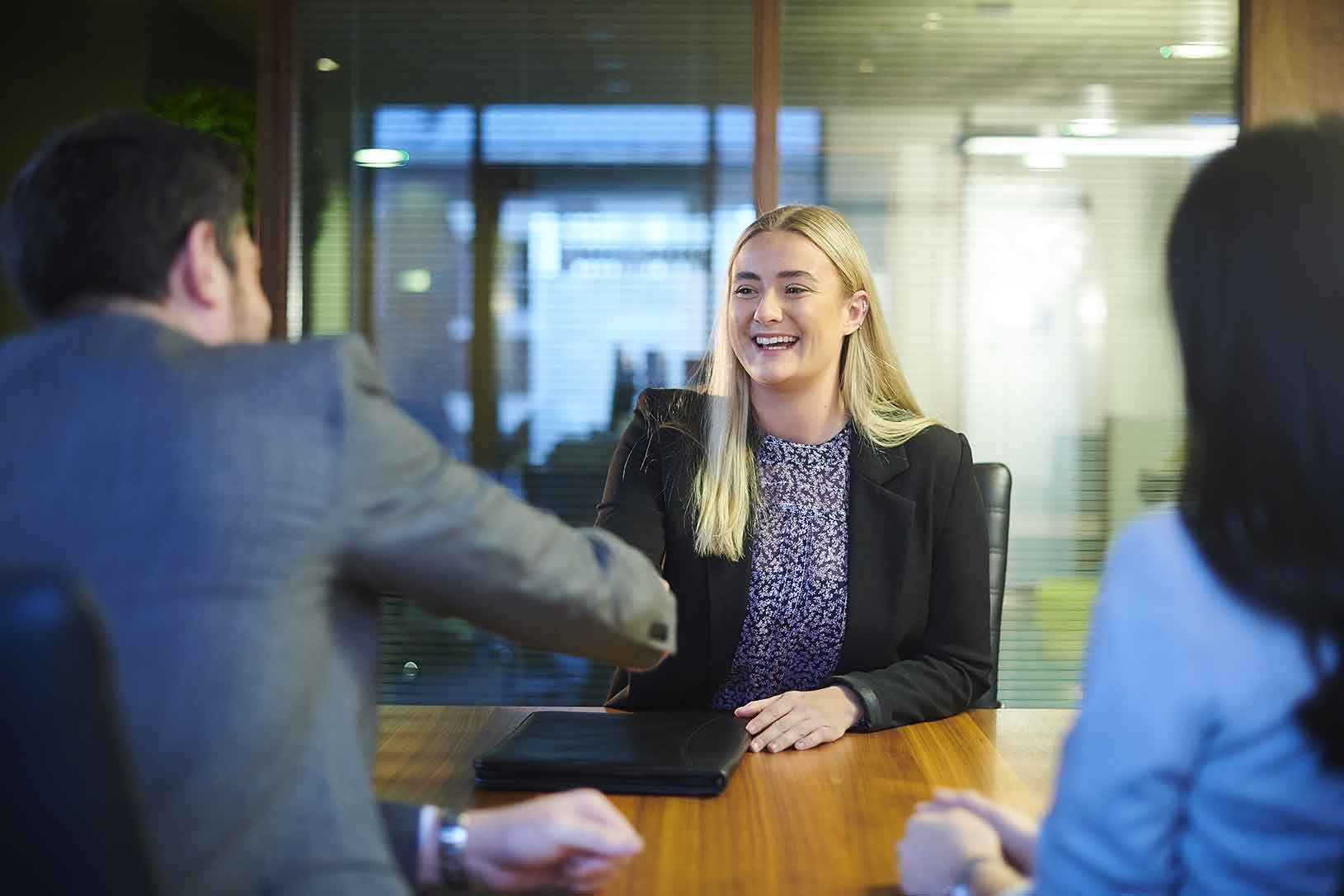 For more information about our recruitment and training process, and to see what past TMK graduates say, please read our Ready to Go Places brochure.
Smart and curious people who share our passion for supporting our colleagues and customers
Respectful people who embody our values
People with ideas who help us continually improve
People who set high standards for themselves and for others

Environmental, Social and Governance (ESG)
Our business purpose extends beyond just the provision of insurance products – following the philosophy of our parent company Tokio Marine Group, we take our responsibility to climate change, ethics and inclusion very seriously.  All employees can take an active part in our efforts, from volunteering to taking part in one or more of our inclusion networks.
You can find information on our approach to ESG here.
Inclusion & Diversity (I&D)
At TMK we recognise that an inclusive and diverse culture brings important benefits to our company​, and a key part of our strategy is embedding an environment whereby everybody feels included, safe and empowered to be at their best, every day.
You can find information on our approach to I&D here.

Selection process
Our recruitment team will carry out the following steps:
Online application form
Online assessment
Telephone interview
Shortlisted candidates will be invited to attend an assessment day
The assessment day
The assessment day will include:
Interviews with a selection of staff from across the business
Presentations
Lunch with existing graduate trainees
Team building exercise
A networking event, allowing candidates the opportunity to engage with a number of TMK employees in a more relaxed environment.
The purpose of the day is to help us to get to know you. A final decision will be made after the assessment day when candidates will be contacted directly.

FREQUENT QUESTIONS
What type of graduate programmes does TMK offer?
In 2023, we are offering programmes across the following disciplines:  Underwriting; Actuarial & Analytics; Finance; Business Analysis
What is provided for career development?
Throughout the graduate programme and beyond, you are encouraged to take personal ownership of your learning and development, and we will be there to support you at each step. You will develop and grow through regular feedback; on-the-job training; experience and role rotations; informal and formal mentoring; structured training within our early careers network; as well as professional studies.
What opportunities will there be to network?
You will be enrolled into our early careers community, enabling you to network with like-minded early careers professionals across TMK.  You will also have access to various groups within the London insurance market, which will help you establish a valuable network of external contacts.
How do I learn about different parts of the business?
You will spend time in different parts of our business so you can learn about a variety of specialist areas. This gives you, and us, time to assess and consider your strengths, as well as understanding which role you are most suited to long term.
A career mentor will be there to support you for the duration of the graduate scheme. Your mentor – an experienced professional at TMK - will be a source of career advice and support.
How will you monitor progress?
We believe it is essential that you can keep track of the progress you are making and so we encourage continuous feedback and development conversations. At the end of each rotation, you will review your progress with your manager to identify your strengths and development areas.
We believe our reward policy enables us to attract, retain and motivate the most talented individuals. Our approach to benchmarking means our salaries are highly competitive and every employee can share in the success of the company through our generous performance-related bonus scheme. In addition, we provide a range of benefits to UK graduate trainees including:
27 days holiday, increasing by one day after each year, up to a maximum of 30 days
A "flex fund" of just over £2,000 per year, allowing you to spend on benefits of your choice – including dental insurance, critical illness insurance, family healthcare insurance or additional holiday days
Travel insurance including family cover (both for personal and business travel)
Healthcare insurance
Study leave provision
Rewards for successful completion of professional qualifications
What happens when I finish the graduate scheme?
When you have completed the scheme, we will work with you to secure a permanent placement.  You will be asked to express interest in permanent opportunities, and we will consider your successes throughout the scheme and feedback from the teams and stakeholders you have worked with. Permanent placements are dependent on business requirements.
How do I apply to the graduate programmes?
Our graduate programmes are open for applications between January and March. Schemes will be advertised on the careers section of our website, our recruitment portal and social media. We will include scheme details and how to apply.